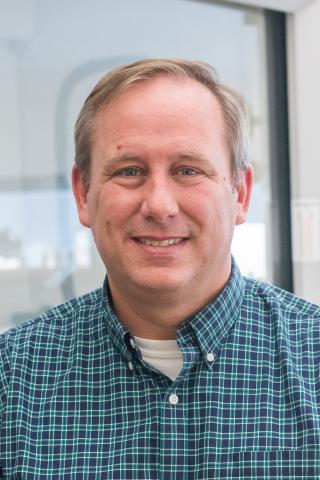 Research Interests:
Low-temperature Geochemistry
Hydrogeology
Education:
University of Michigan (Ph.D. 2003)
Dartmouth College (M.S. 1999)
Bates College (B.S. 1992)
Research
My research focuses on quantifying and understanding low-temperature geochemical processes using sensitive major and trace element analytical techniques in conjunction with radiogenic and stable isotope measurements.
Specific interests include:
Mineral weathering and its impact on local and global cycles
The Great Unconformity and soils at the PC-C boundary
Mercury photochemistry in freshwater environments
Mercury emission from surfaces of waterbodies, plants, and sediments
Fate and transport of toxic trace metals in groundwater
Metal speciation and adsorption/desorption on natural and synthetic materials
Biotic controls on metal transformations
Use of GIS techniques to address geochemical problems
Advancement of analytical methods in geochemistry.
Publications
The most up to date listing of projects and manuscripts can be located on Google Scholar or Research Gate.
Teaching
Honors & Awards
Frank S. Hook Assistant Professor, 2008-2010
Reviewer of the Year Award, Environmental Science and Technology, 2005
National Science Foundation Postdoctoral Fellowship, 2001-2003
Gary Malone Award for the Outstanding Graduate Student,Dartmouth College, 1999
Honorable Mention,National Science Foundation Graduate Fellowship, 1996
Sigma Xi,Scientific Research Award,Bates College, 1992
John Louis Jordan Jr.Award,Bates College Geology Department, 1992
Goodspeed Award,Bates College, 1992
Dana Scholar,Bates College, 1991